---
One Name. One Death. One Hope.
---
THE MISSING LINK dives deeper into the Aftermath Universe where players investigate Emilia Sarnovska's final case - "CROWDALE". Work with the Ministry through Agent 12 to unlock Emilia's cryptic notes, solving non-linear puzzles in a thrilling, challenging race against the clock. You are now The Ministry - and the world's - best hope...
Emilia Sarnovska died, investigating a terrifying global conspiracy at the heart of Escutcheon Corp. However, it was not end of her story... As The Ministry began to close down her file and her estate, a mysterious item was found left in her safe. Alongside it was the cryptic phrase "Crowdale".
The Ministry will need you. In the ever-growing AFTERMATH universe, Assignment: The Missing Link is the next non-linear Escape Game experience which comes to YOU. Whether this is your first AFTERMATH mission or your second Assignment, prepare your team for the challenge of their lives...
Between
5 - 280
PARTICIPANTS
( Bespoke requests up to 280+ players)
Can be run in
ANY SPACE
AN AREA YOU CONTROL
(e.g: a private room booked for your party,
or a meeting room in your office)
You Have
120
MINUTES
(To complete the Mission)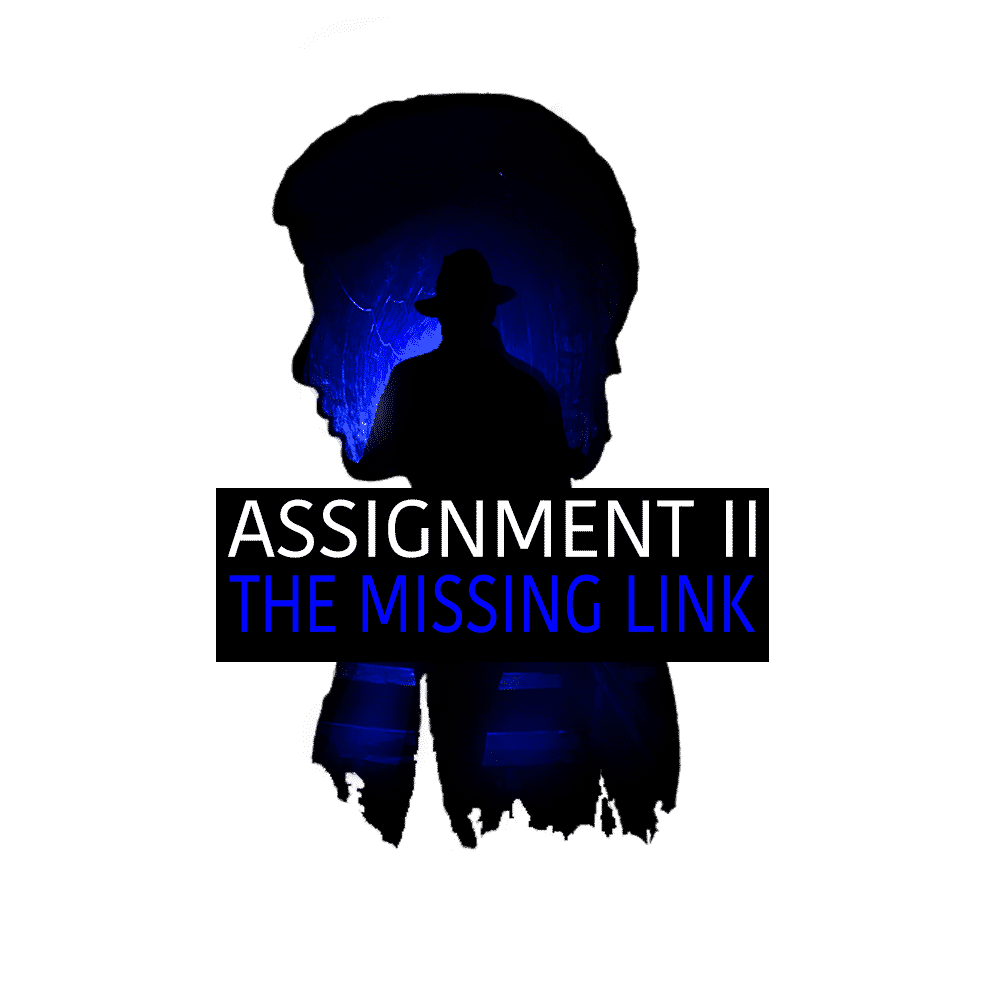 A race-against-time, action-based mission which requires a team to unlock a medical conspiracy which threatens both the UK and the entire world. Communication is vital as you are given control of various strike teams across the world, which you must deploy correctly based on the physical evidence left behind by Damien J. Managuard, mercenary for hire...
The Missing Link features interactive multi-media and online elements, immersing your operatives in a tense, high-stakes world of military command and medical conspiracy to prevent an international fraud which will trigger global disaster.
FOCUS: Team Communication, Team Building, Physical Examination and decoding, Linear Puzzle Solving, Leadership Skills
REQUIRES: An Area you control / WiFi or 3G+ mobile signal access / A fully charged Smart-Phone 

DIFFICULTY: 4/5
---
We Provide You:
• A dedicated Mission Master •
(who sets up and runs the experience at your location)
• Materials for the event •
• The time for you to crack the case •
After that, as we bring the experience to you, all you will need is your wits, creative thinking caps, and puzzle solving skills as the fate of the world is in your hands! Aside from being a team-building event for colleagues, the game works in a pub or party environments as well, meaning you can investigate alongside drinks, if you wish.
---
Our Participants: have noted Aftermath's transformative effects - daily office environments become intensely exciting immersive fictional worlds, colleagues and friends find new ways to work together and individuals surprise themselves - all with strong degrees of positive confirmation both during and after the experience. Should you join us, you must leave no stone unturned and no detail ignored to prevent the Aftermath from occurring.  Feeling brave? Then book now!
---
OUR CLIENTS